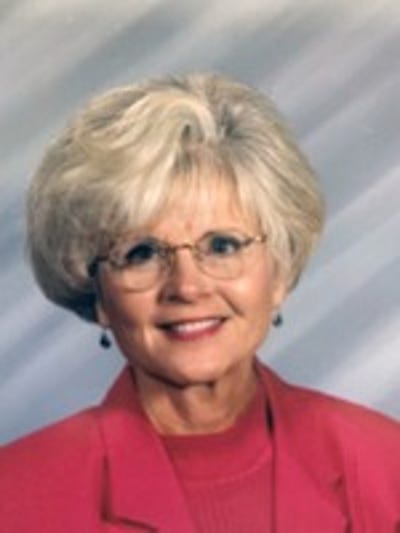 Martha Ruth Pendleton
Obituary
Martha Ruth Pendleton, 82, passed away at her home on Saturday, June 18, 2022.
Born in Elyria, Ohio, October 26, 1939 to Elmer and Lillian (McManama) Harris. She graduated from Oberlin High School in 1957. She obtained a BS and Masters in Education from Kent State University and graduate hours beyond that for a principal's certificate. Martha began her teaching career in the Berea School system for 2 years, Midview Schools for 2 years, and Ashland City Schools for 36 years. She served there as a teacher, vocational coordinator for the COE program, department chairman, and assistant principal. She also served as an adjunct professor at Ashland University for 15 years.
Martha was chosen as a Jennings Scholar and a Woman of Achievement. She served on the boards of Ashland City Schools, Ashland/West Holmes Career Center, Dale-Roy School, Appleseed Mental Health Board, Samaritan Gift Shop, NAMI Board, and Delta Gamma Education Sorority. She was a lifetime member of Ashland City Retired Teachers, Ohio Retired Teachers and National Retired Teacher.
She is survived by her husband of 53 years, Roger; her daughter, Shawne and her husband Fred Brown and their children Kayla and Ian Emser and their children Lilah, Ellery, and Emmett; Taylor and Shannon Brown and their daughter Willow; Hayden and Katie Brown and their son Weston; Emily Brown and her fiancé Hunter Smith. Daughter, Sharla and husband Carlo Recinella and their children CJ and Alexia. She is also survived by 2 siblings, Barbara and her husband Floyd Hammond and David Harris.
She was preceded in death by her parents, Elmer and Lillian Harris, mother-in-law, Martha Pendleton, and sister-in-law, Marilyn Harris.
Family and friends may gather from 3:00-7:00 pm on Wednesday, June 22, 2022 at the Ashland Home of Wappner Funeral Directors, 308 Claremont Ave, Ashland, OH 44805. Family will also receive guests an hour prior to the 11:00 am memorial service on Thursday, June 23, 2022 at Grace Church, 1144 W. Main St., Ashland, OH 44805 with Fred and Taylor Brown officiating. Memorial contributions may be made to Ashland County Cancer Association or Kindred Hospice.