Ashland High School


Class of 1968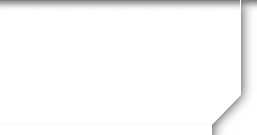 Classmate Catch-up


Not a member?
JOIN HERE
Find and click on your name.

Happy Birthday, Nancy! I hope you have a great and blessed day!
Got new phone number and phone, 419-606-5048
Happy Birthday, Kathy, hope it's been a special day for you! You know I was disappointed that you weren't able to attend the reunion. I had looked forward to talking with you about at least some of the past 50 years besides all of those mornings before school and recesses where we played kickball at Edison...I loved those games. I've, also, never had the chance to thank you for stepping up and being the friend to the new kind who had moved from New Jersey and was scared to death I'd never make a friend. That was so great of you and I've never forgotten your kindness.

I'm going to be posting pictures on our website pretty soon of both nights at the reunion. We were very pleased with the turnout...somewhere around 160 which statistics show is a pretty successful turnout for a 50th and a school of our size. I'm also going to start a forum page for classmates to talk back and forth on just about any subject they may want to start a thread on. Think we might be able to keep up the ability to stay in touch with some of the new and renewal of friendships many of us made through the website and reunion.I'll let everyone know when they're posted by class email.

Again, Happy Birthday, and I look forward to keeping in touch in the future, Kathy! Pam
Posted on: Oct 07, 2018 at 10:16 PM
Happy Birthday, Beemer...hope you had a special day! Seeing you both nights at the reunion was one of my special memories of the event! I loved your stories and watching you laugh and enjoy the teachers speaking, and just having a great time with all who were so happy to see you, including me. It's people like you who made our class so great! Keep in touch!
Posted on: Aug 07, 2018 at 2:23 PM
Happy Birthday, Jeff! I'm really sorry you couldn't attend our reunion. The contributions you made, however, via your beautiful writings and links to your blog and photos were instrumental in getting people involved on the website. As a result, connections were made and we've had a really positive response from the class to keep the website active which I believe is a good thing.
I was one of those who was very much looking forward to seeing and talking with you. The empathy in your writing and our similar background stories were very interesting to me--maybe next time!
Again, Happy Birthday--a special day for a special guy!
Many thanks to those classmates who worked hard and planned a very fun reunion weekend! Very cool! To all of the rest of us, who contributed nothing, like me, thanks for coming! Great to see you all!
Amazing how none of us have aged over 50 years? Ha ha. For me, it has included hearing loss from years of carelessness around construction and farm noises and loud rock music. I would have liked to have said more than "hi" to numerous classmates, asked questions, and heard about their journey. Unfortunately, I had to often give up due to background noise. Sunday brunch was most likely a better environment for conversation but I missed it to spend time with my mother. Like Chris said "we need 4 days. Time went so fast it seemed like just several hours...like life itself. Anyway, what fun!!
Driving home to the farm in Urbana on Sunday, Penny and talked about she enjoyed touring our high school. Also, how fortunate I lwas to grow up in a community like Ashland. We found it interesting that so many of my classmates have adopted children. Very cool! Common bond .. As the oldest of our 3 daughters we adopted at one month of age. It was great to talk a little politics with our progressive friends! For my right-wing classmates, there is still time to come "out of the darkness". Ha ha, still friends I hope? I thought of dozens of questions I wanted to ask various classmates...maybe next time?
Anyway, a very cool weekend!! A lot of nostalgia. Until we meet (or if) again...make each day count, don't be greedy...luke16 19-31, and God bless!!
Posted on: Jul 06, 2018 at 10:26 PM
Hey! Haven't seen you for so long. We'll ave to get together with Chris and see who can remember the most "way to early wild times" at the lake! If we can't, unfortunately, I do think I can remember why! HA!.

Ashland High School Class of 1968
A new announcement has been added to the homepage:
Class of 68 reunion comments -
Kudos to all that worked on the 50th class reunion More…events. I don't know how the events could have been better planned. Thanks so much for a memorable weekend!
Posted on: Jul 14, 2018 at 5:09 PM
Wow, my memory just got jogged. Summer of "69" I was having lunch at the Bob-A-Lou bar on Main with Richard Campbell. Suddenly, a we heard a commotion and noise outside front door. Bam, the front door slammed open and a Harley Davison motorcycle blasts indoors and rolls down main hall engine revving past everyone at the bar and then it turned right and went out the side door into the alley. Now I know who was on the motorcycle.... any guesses....
Posted on: May 13, 2018 at 9:37 PM
I went to the Ashland County Cancer Foundation Rock Concert put on by Nancy Wasen at Ashland University Redwood Hall Saturday 5/12. Great music. I met several people long time no see. Nancy did not give me a hug but her jacket and shoes did sparkle......We love you Nancy...
Bruce North
changed his "Then" picture. New comment added.
Posted on: Jul 11, 2018 at 9:25 AM
Jerri lives on Hillcrest at Hale Ave. and my neighbor. She purchased the home of Becky Semler's parents. Jerri is very skilled painter and wall paper expert!
Bruce North
added a photo to his profile gallery. New comment added.
Bruce North
changed his "Now" picture. New comment added.