Ashland High School


Class of 1968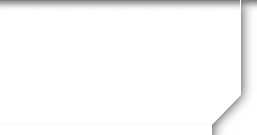 Committees
Saturday Afternoon Events:
1. Golf - Tom Castor (golfer4@zoominternet.net)
2. Rock and Roll Hall of Fame - Nancy Wasen (nwasen@zoominternet.net)
3. Mohican State Park - Bill Newkirk (wlnewkirk@gmail.com) and Linda Sprague Pappas (pappaslinda@hotmail.com)
4. Classic Car Show Downtown Ashland
Decorations for Saturday Night Dinner: Debby Barr Goodwin (debbygoodwin@yahoo.com) and Sally Hawks Little (rogsal2@aol.com)
Memory Book of Classmates: Our class reunion website will be our "memory book" so please fill out your profile and add pictures for classmates to see. For those not on the internet, we will mail a profile form to fill out and once it's returned we will post it on the website.
Hotel and Other Accomodation Information: Carla Wright Jones (jcwlakeside@gmail.com)
Name Badges: Linda Purdy McMillen (Ljmcmillen1122@gmail.com)