Ashland High School


Class of 1968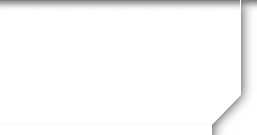 Announcements
Let's Make Sure The Class of 1968 Gets Together on July 13-15
AND
"STAYS TOGETHER"
Please check this site frequently for timely updates. This is a website under construction. It will be changing throughout the remaining time left as indicated above.
The most important part of all of our jobs right now is to get the word out that we are looking for missing classmates and email addresses of those we haven't been able to track down.

There is always a list on the HOME page you can click on to see those classmates with no available contact info yet.

Use FaceBook by way of the app CLASSCONNECTION.COM. This is a FREE FaceBook app which always has our website to view. Email classmates, telephone them...do everything you can to get the word out this is a happening event not to be missed!

Classmates may also send us announcements you would like posted and classmates you have "found" via this temporary email address: plgolf1023@gmail.com.

Many of the places on our website will have music plugged in from the years 1966-1968. As you receive this email, just the HOME and ANNOUNCEMENTS page are plugged in with music. The only way you will be able to hear the music is if your device, usually a laptop or desktop computer, has the ability to run the Adobe Flash Player. Most will have it, however, it may not be activated. If you do not have the program it can be easily downloaded. We wouldn't want you to miss those great nostalgic sounds of the 60's we listened to on WHLO Akron or bought and played on our stereo "record players."

Since I don't check my email as often as I should, please call or text me at (419) 651-7565 with questions. I'll do my best to answer them, and I promise if I can't, I have someone who can...the company we're using has great help.
Watch for the change of email addresses from our 3 site administrators. We will be going to a single address to make things simple. We were not able to change them until we launched. We'll give a heads up announcement when that occurs.
WE NEED SO MUCH HELP TO PULL THIS OFF!!! The committees below are just a start for what we will need. Some committees will be begin right away and others may decide after their early organization meeting to set an active time table for when to begin work.
We will also be setting regular conference calls with the chairpersons of all committees to see whether we're on schedule. The calls will also serve to throw out your ideas and get some feedback...plus, others may have ideas or access to items you might need to "make it work." Our chairpeople will need to be prepared to supervise and give regular reports. I guarantee by July 15, we'll have an enthusiatic, large group with smiles on their faces knowing that their hard work contributed to a fantastic weekend for all who attended.

Additional Events
Decorations, Giveaways, Awards
Fundraising and Merchandise
In Memory
Meetings
Special Guests
Photography and Videography
Profiles, Photos, and Memory Book
Others as Needed

Normally the

ANNOUNCEMENTS

page will not be anywhere near this long. We just wanted to give everyone a good idea where we are and where we want to go.
We will be setting up forums for you to get invested in...maybe simply take on and solve the problems of the world, or something more difficult like giving advice to a classmate who has terrible behavioral problems with her dog...(help me!)
Most of all remember...high school was fifty years ago, and we all have evolved and changed in many different ways--primarily as a result of maturity and personal experiences. We hope over the next 11 months this website, with all it's features, will encourage classmates who lost touch or maybe never got to know a classmate will take the opportunity to send a note through email. Possibly by finding commonalities of hobbies or geographical closeness, classmates will enjoy our forums and messaging...even make a new friend. Have fun with the sight...this is a cheaper, much easier way to run an event of this kind. Speaking of kind, this is the first time I've built a website so it might have it's rough spots. Be kind because just like high school...we're all working to better ourselves through experience. Keep in touch...please!
Barb Rogers Denbow, Administrator
Bonnie Paisley Mizell, Administrator
Pam Leonard, Creator Website Administrator